One Night of Queen
Performed by Gary Mullen & The Works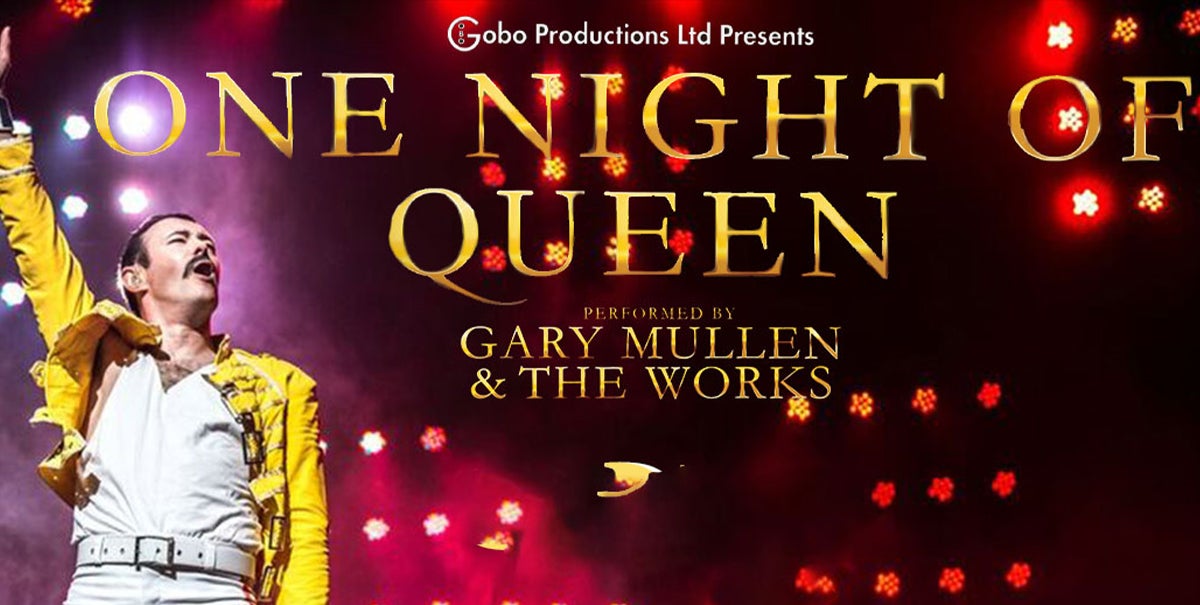 One Night of Queen
Performed by Gary Mullen & The Works
March
11
, 2022
One Night of Queen
Performed by Gary Mullen & The Works
Date

March

11

, 2022

Start Time

8:00 PM

Ticket Prices

$39, $49, $59, $69, $79

Availability

On Sale Now

Doors Open

7:00PM

View Seating Chart

View Seating Chart
One Night of Queen
Performed by Gary Mullen & The Works
Event Details
One Night of Queen–the amazing tribute to superstar Freddie Mercury and immortal band Queen–will perform at the Liberty First Credit Union Arena, Friday, March 11 at 8:00 p.m.

One Night of Queen has performed throughout the United Kingdom, United States, Europe, South Africa, and New Zealand to sold-out audiences. The show provides hit after hit of Queen's "never-to-die" anthems including "We Will Rock You," "Bohemian Rhapsody," "A Kind Of Magic," "I Want To Break Free," and "We Are The Champions."

One Night of Queen is a spectacular live concert, recreating the look, sound, pomp, and showmanship of arguably the greatest rock band of all time. This show will ROCK you!

Additional Ticket Information