Catch the excitement of a sporting event or see your favorite concert from a Liberty First Credit Union Arena suite or super suite.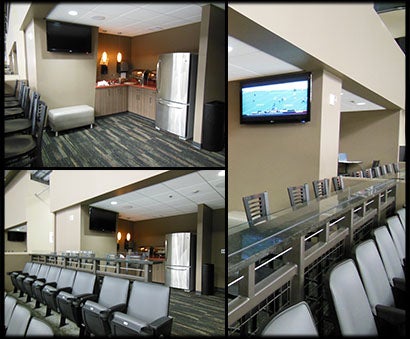 The suites are located on the concourse level, only 13 rows above the event floor and offers the ultimate premium viewing location. With top of the line amenities the Premium Suites are the best way to entertain clients and business associates. There are 12 Suites with 16 permanent seats and 2 Super Suites with 18 permanent seats in each.
Contact Pam Fecht at 402.934.6263 or pfecht@oakviewgroup.com for more information!